Membership is discounted to £12.50 for the remainder of the year. Renewals due October 2022
You can use one of two methods to pay your membership by paypal.
Using the MKARS shopping cart – includes an additional 75p fee
Sending money from within your paypal account – no fee.
The club will receive the same amount either way.
Using the MKARS shopping cart
Paypal charge a service fee for the commercial processing of payments. If you are happy to cover this charge you can use the form below to complete your payment.
Using the non-profit "Friends and Family" method
The following short guide shows how to avoid the above 75p service fee. 
Paypal offers two ways to make a payment. 
Visit https://www.paypal.com 
Log into your paypal account and click the Pay & Get Paid option from the the top menu
Enter paypal@mkars.org.uk in the send money box and click next [see below]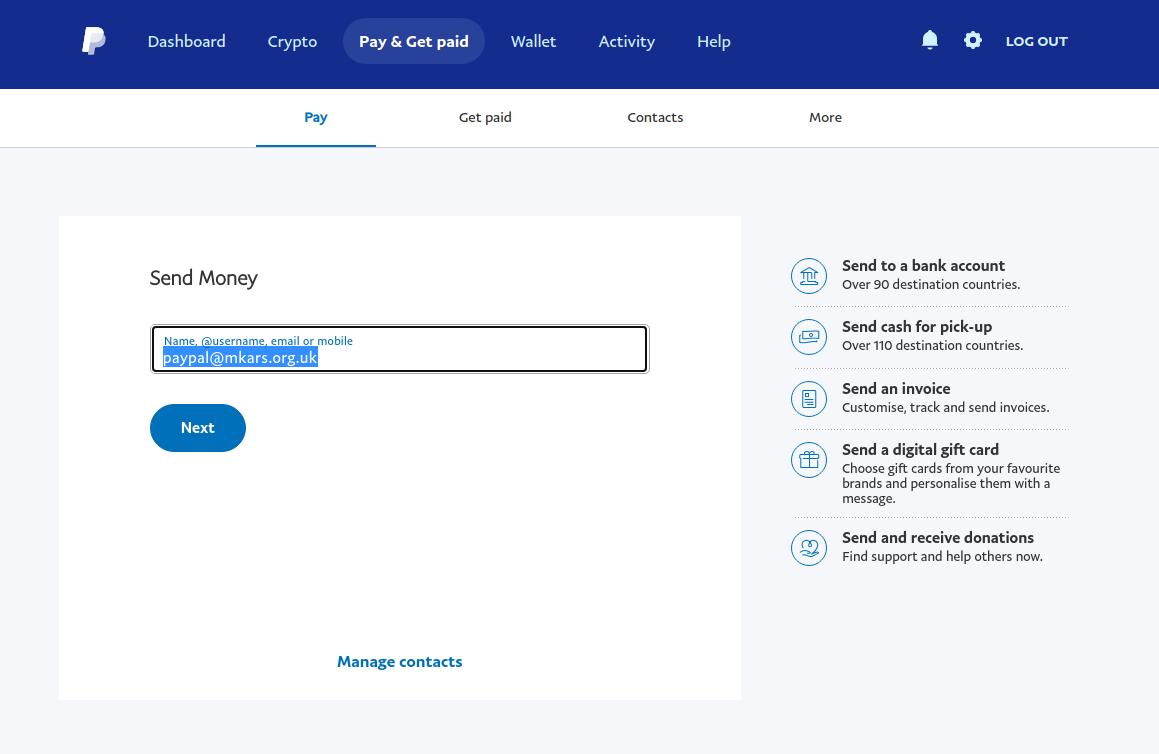 3. Enter £12.50 in the amount to pay box, add your call sign in the note section and click Continue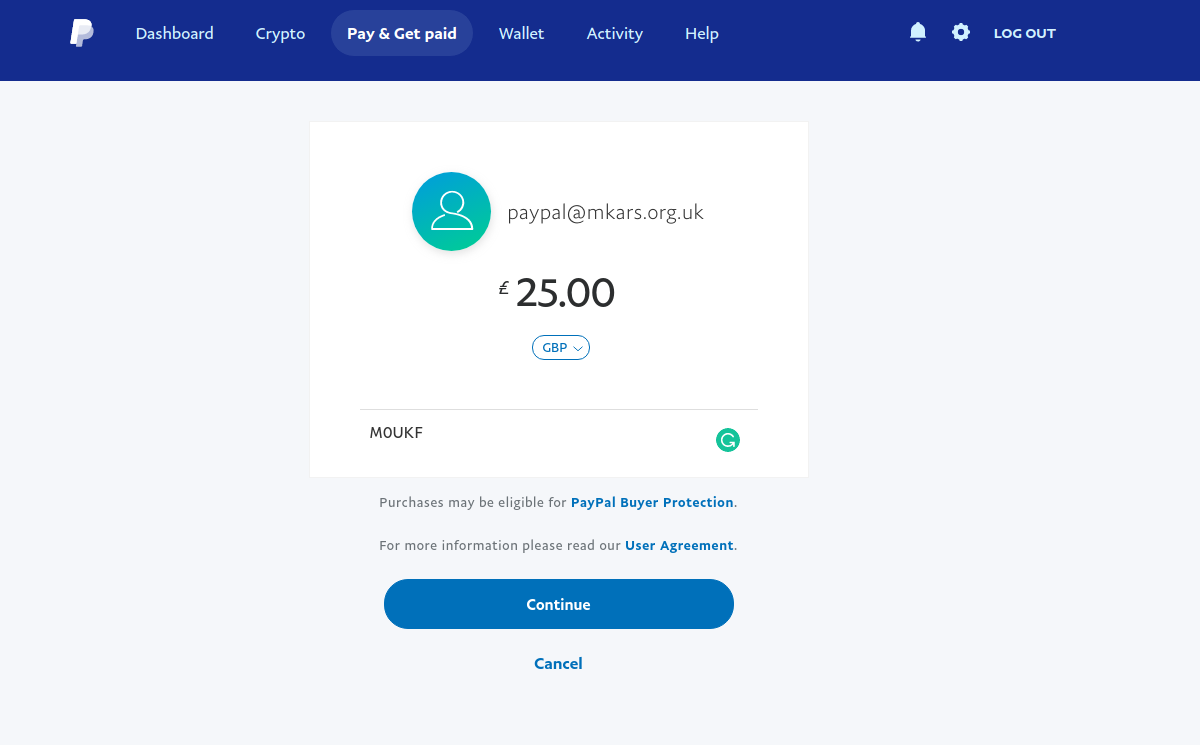 4. On the following screen, click the change button next to the text that says "Paying for an item or service"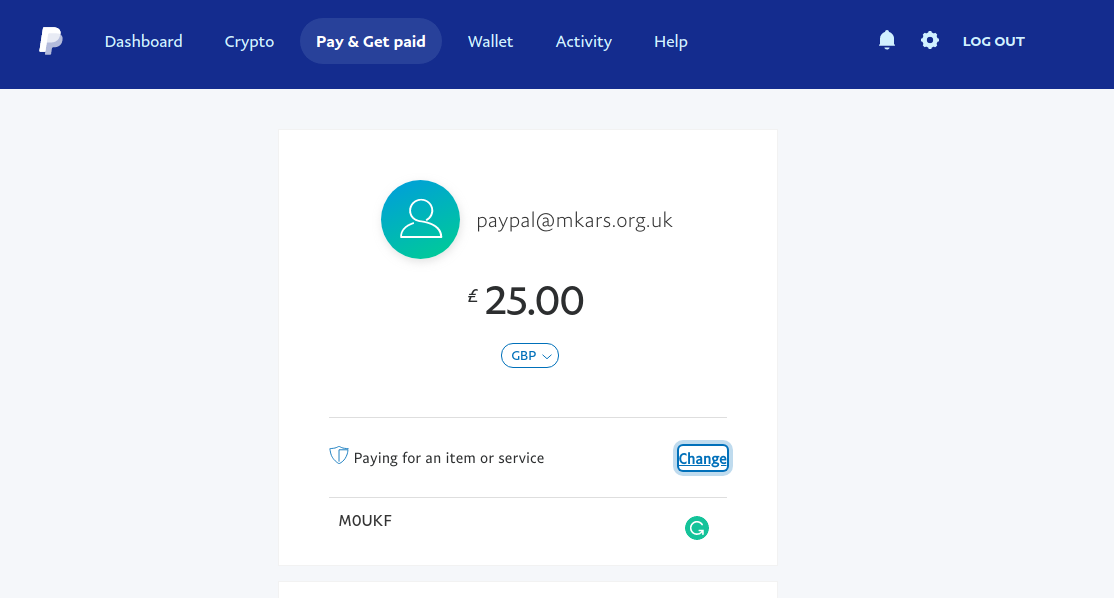 5. Select "Sending to a friend or to family" on the following pop up
6. Review personal information/payment information
7. Click Send Money Now